Places to Shop in Yucatan
Where to Shop in Yucatan, Mexico
Yucatan Adventure Geo-Travel Guide
Gateway to the best Chichen Itza,
Yucatan, Mexico, has to offer.
Yucatan offers a variety of unique shops and exquisite Boutiques dedicated to bring the finest Mexican Folk Art and an exquisite selections of Mayan Artists. Your purchases at Toh Boutique help support our volunteer programs; in it, you will find the finest ceramic, pottery, textiles, jewelry, clothes, fine condiments and more.
Where to Shop in Yucatan, Mexico? Bellow is a list of Yucatan Adventure's favorite places to shop, they offer the best quality pieces and some of them even dedicate a portion of their profit to local community projects:
Contact us now to request articles you would like to read in our website.
WHERE TO SHOP IN CHICHEN ITZA: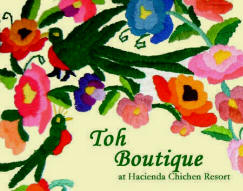 CHICHEN ITZA Do visit and shop at Toh Boutique within Hacienda Chichen Resort; this delightful boutique offers exquisite Mayan arts, Mayan pottery and art-crafts, textiles, creative gifts and the finest collection of Mayan jewelry, museum Mayan reproductions and replicas by Roger Juarez, Rodrigo and Patricia Martin. These three Maya Art Masters have earned many national awards and the Maya Elder J-Men's seal of approval for their refined attention to the Maya artwork original details. Toh Boutique also carries the exclusive Mayan Jewel Collection of designer Marc Petit and the exclusive organic "beauty & bath Spa products" recommended by Yaxkin Spa.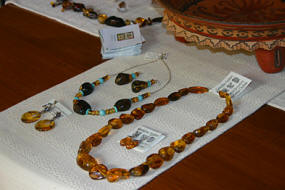 Toh Boutique's owner personally chooses each piece sold here with great care; her taste and commitment to quality gives this enchanting boutique our top-shopping place rank. Here you can find rich organic food products such as 100% Organic Gourmet Mayan Coffee, Pure Vanilla & other native condiments. Toh Boutique accept credit card purchases and special custom orders to help the Mayan artist community and buy from the most reputable Mayan craft and textile designers.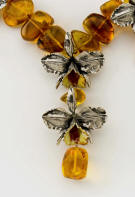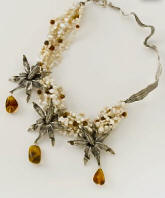 Toh Boutique at Hacienda Chichen offer you unique "one of a kind" Maya designers jewelry and the exquisite collection of Mexico's aclaimed designer Flora Maria.
DID YOU KNOW: Since 2007, Toh Boutique has been the main financial support to our sustainable social volunteer programs. Both Toh Boutique locations donate up to 20% of their profits to help the Maya Jungle Reforestation and Maya Foundation In Láakeech Your purchases benefit us all.
Please visit our web article Mayan Art Masters where you will find a list of fine potters, textile designers and award winning jewelers that have continue ancient art traditions in their quest to preserve the Maya cultural legacy.
Other shopping places around the Yucatan:
IZAMAL: A Colonial town midway Chichen Itza
to Merida that offers a variety of local handmade crafts. There is not yet a particular store we can recommend. Still, this is a town where sisal jewelry and other whimsical crafts abound; travelers will find kiosks set at the Main Plaza, and a few street vendors near the Colonial Monastery. We recommend you visit Jorge Lopez' "paper Mache" workshop where he and his family create lovely hand made butterflies delicately painted and decorated.
MERIDA: Yucatan's capital city has good shopping centers around the north residential area and fun " craft-stands" where many street vendors showcase their goods at the Main Plaza each Sunday. Merida sales many regional hammocks near the Main Post Office in downtown at a place call "Portales. The City's main crafts market is also located in this part of town. A few blocks away, visitors will find the street dedicated to piñatas and regional candies.
A note about: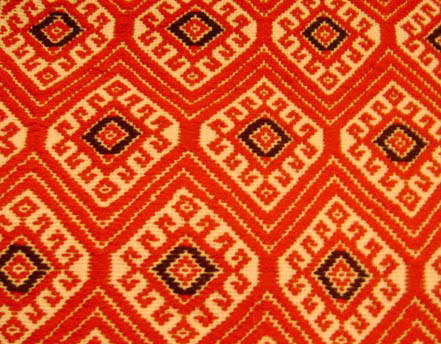 MAYAN WEAVES: Symbols and motifs used in Maya weaving are generally based on stylized versions of animals, plants or even the Maya view of the cosmos. The lozenge shape above symbolizes the universe with the four cardinal points. Often weavers use designs that come to them in dreams. Each community has its own particular symbol, for example, a bat, butterfly or monkey, and weavers will always incorporate their symbol in a design. Different communities also have their own distinctive garments and colors.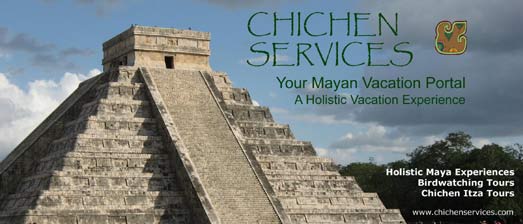 To learn more about some featured Mayan artisans, please follow this link.

Article exclusively written for Yucatan Adventure © 2007
Updated December 2007
Re-edited March, October 2009, June 2012, March 2013