Mayan Calendars

Ancient Maya discovered two fundamental ideas in mathematics and used them in their numeric system: the positional value and the concept of zero as a numeric unit.
300 years after the Maya accomplished their impressive numeric system, did the Hindu ancient civilization was able to acquire such important numeric understanding.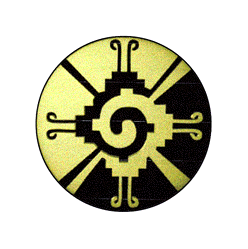 DID YOU KNOW: The Elder J-Men or Mayan Shamans and Wiseman Healers suggest that if you visit Chichen Itza during this year, you participate in one of their mystical KAY NIKTE' ceremony to renew your intimate connection with Life, Moon and Cosmos.
(see dates)


The Mayan solar calendar of 365 days depicted here is called "Haab;" it is divided into 18 months of 20 days, each with a period of 5 days left over at the end of the year. This short 5 day month is called "Uayeb," the resting of the year.

The most important calendar cycle for the Maya is Tzolkin, a ritual calendar of 260 days also known as the Sacred Almanac and J'Men Elder Mayan Priests (Shamans) continue using its count to celebrate their Mayan sacred rituals and ceremonies. It is composed of 13 months, each with 20 days. Every day in the 260 day calendar has a unique corresponding position in time as well as in the "Haab" or the solar 360 + 5 day Maya calendar. Each day's position in the calendars only repeats itself every 52 solar years.
A cycle of 52 solar years, called the Sacred Calendar Round intermeshes with both Haab and Tzolkin calendars to form a calendar system of the Maya's Cosmo-vision and time. There is one more calendar, the Long Count, a linear calendar interpretation of time that the Maya perfected during the 1st millennium A.D.
THE MAYA LONG COUNT: The Maya calculated dates millions of years in the past and the future for ritual purposes with the use of their "Long Count," or date calendar, which records the total number of days that have elapsed since their zero day 0.0.0.0.0 that can be correlated to August 2nd, 3114 B.C. in our Gregorian calendar. The present Haab calendar cycle will end on 13.0.0.0.0 or December 21st, 2012 A.D. in our Gregorian calendar which will mark the winter equinox. The slow wobbling of the earth's polar axis causes the precession of equinoxes, also known today as the Platonic Year, this was well known by ancient Maya timekeepers, or sky-watchers, and played an important part in ancient Mayan gods, sacred ceremonies, Cosmo-vision and Mayan mythology.

December 21st, 2012 during the Winter Solstice a calendar cycle concluded for the Haab and Maya Long Count calendar (the Maya recorded multiple calendars interlocking time / space cycles and the cosmos).
Mayan mythology foretells the creation story of the Hero Twins and the end of the present Haab (solar year) which interlock with the end of the Long Count calendar cycle; this rare cosmic event, the cross formed by the intersecting Milky Way and the plane of the ecliptic path of our solar system, was symbolized with a Ceiba Sacred Tree of Life by ancient Maya and marked the end of a cycle and the beginning of a new era.


The long count is based on the number 20 and days are referred to as kin.
· A day is called "kin"
· Each set of 20 kin (days) is called uinal
· Each set of 360 days is known as tun
· Each set of 20 tuns (almost 20 years) is known as katun
· Each set of 20 katuns (almost 400 years) is known as baktun

Name and meaning of each "Kin" or Mayan 20 Days:
English Meaning:

Monkey
Broon
Reed
Jaguar
Bird / Eagle
Owl
Force
Knife / Sacrifice
Thunder / Rain
Lord / Wiseman
English Meaning:

Sea Dragon / Water
Air / Life
Night
Corn
Serpent
Death
Deer / Grasp
Rabbit
Rain
Dog
Mayan Name:

Chuen
Eb
Ben
Ix
Men
Cib
Caban
Etz'nab
Cauac
Ahau
Mayan Name:

Imix
Ik
Akbal
Kan
Chic' chan
Cimi
Manik
Lamat
Muluc
Oc
Day #

10
11
12
13
14
15
16
17
18
19
Day #

0
1
2
3
4
5
6
7
8
9
You may wish to learn how to find current dates in any of the Mayan Calendars
at the Maya Skies interactive page by Chabot Space Center, USA

Long count dates are inscribed on many ancient Maya monuments, ceremonial vessels and codex. The count is expressed in a sequence like this one 9.13.0.5.2 which reads: 9 baktuns, 13 baktuns, 0 tuns, 5 uinals, 2 kins. NOTE: original Maya numerical reading format goes from right to left numbers as shown in the Mayan wheels of time:


.

OTHER MAYA CALENDAR FACTS: We concluded the Mayan Male Energy Cycle on November 11, 2011 (11.11.11) with J'Men Jose Tamay, a Maya shaman, closing the cycle with a Saka Maya Ceremony in Chichen Itza, Yucatan, Mexico. We will welcome the new energy cycle dedicated to the female energy and rebirth cycle on December 22nd. 2011 at the start of the Winter Solstice with the Maya female healers, known as Ix'Men activating the New Light Cycle and Wisdom of Mother Earth with a ceremony to Ix'Chel the supreme Maya goddess. For the Maya Healers, 2012 start the first cycle of renewal for the female energy in our planet's collective consciousness, a gentler energy that will guide us to become more aware of our intertwined multidimensional existence and begin the process to awaken the collective mind to reconnect with the Cosmos with a new understanding (Maya Cosmo-vision). To help us prepare for this new Light Cycle, the Maya Female Shamans and Healers will take the caring lead throughout this year;s Maya Ceremonies in Chichen Itza Sacred Maya Ceremonial Site at Hacienda Chichen.

DID YOU KNOW: Dresden Mayan Codex: In 1519, Hernan Cortez navigated the Yucatan coastline during the his conquest travels of the New world. It is assumed that the Dresden Mayan Codex was one of the many treasures and gifts he sent to the King of Spain; such codex, experts agree today, originally came from Chichen Itza during the post-classical Maya period, in 1250 A. C. This beautifully crafted ancient Mayan manuscript has been an important key for the study and understanding of Mayan Gods, numbers, hieroglyphs and writing. This piece of information is of utmost importance to today's J-Men and Mayan Senior Wiseman since the codex contains important description of the Mayan Cosmo-vision, holistic understanding of mankind, the planet, gods, and astronomical events. The Dresden Codex also contains a Mayan ceremonial calendar for the different Mayan gods, tables of solar and lunar eclipses, calculations of the planet movements, especially Venus and Mars, and many Mayan cultural traditions that are all part of Yaxkin Spa Mayan Holistic Healing Care and purification ceremonies.
This article is a courtesy of the following non-profit organizations:
Maya Founation In Laakeech A.C. and the
Elder Mayan Wiseman Association KUCH KAAB Y'EETEL J'MEN MAAYA'OB, A.C.


HACIENDA CHICHEN RESORT AND YAXKIN SPA
May and June 2014 Special Offer !!
Book Two Nights and Stay a Third Night FREE.
This is a non-refundable offer, limited to new prepaid online bookings. Book Now

MAYAN CULTURAL VACATION PACKAGES:
IN CHICHEN ITZA, MEXICO'S BEST GREEN MAYAN ECO-SPA WELLNESS DESTINATIONS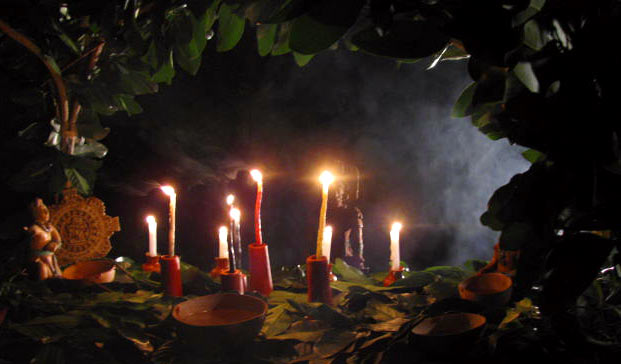 These unique Mayan Eco-Cultural Wellness Getaway experiences were designed with the support and help of the Mayan Elder Healers and Wiseman, and include mystical personal encounters with the Mayan Cosmo-vision, traditions, Mayan purification rituals, Green Spa Wellness personal care, holistic living and organic healthy meals.
HAAB SOLAR CALENDAR ECO-CULTURAL VACATION PACKAGES
AVAILABLE FOR INDIVIDUAL, COUPLES, WEDDINGS AND SPECIAL GROUPS.
For details contact: Hacienda Chichen Spa Resort
---
Yucatan's Wildlife: Our World, Our Mission
protecting Yucatan's fauna (indigenous animals)
We hope you find our Online Volunteer Magazine's articles interesting and full of learning fun. Yucatan Adventure welcomes article, news, travel contributions, and ideas on how to support the Maya Foundation In Laakeech A.C. efforts to help the Mayan Communities nearby Chichen Itza, Yucatan, Mexico.
Helps us Help! We hope you find our Online Volunteer Magazine's articles interesting and full of learning fun. Yucatan Adventure welcomes article, news, travel contributions, and genius ideas on how to support the Maya Foundation In Laakeech A.C. efforts to help the Mayan Communities nearby Chichen Itza.
Participate in our Yucatan Adventure Volunteer's Google Blog
Contact us now for more information or to request articles you would like to read in our website
View our Special Offers and Vacation Packages designed for those planning to visit Chichen Itza, Yucatan, Mexico. Check our "Yucatan Vacation Offers"
"Things to Do" Fiesta and Cultural Events Calendar."
Check our Yucatan Vacation Packages and Maya Cultural Events

Back to Top
Published 2007
Updated April, October, December 2009
Updated June 2010 - Jan 2011 - November 2011 - December 2012, Jan 2014, August 2016